Video marketing consumption has increased 165% in the last 5 years. Do you know how to use videos in your company's marketing strategy? Learn now!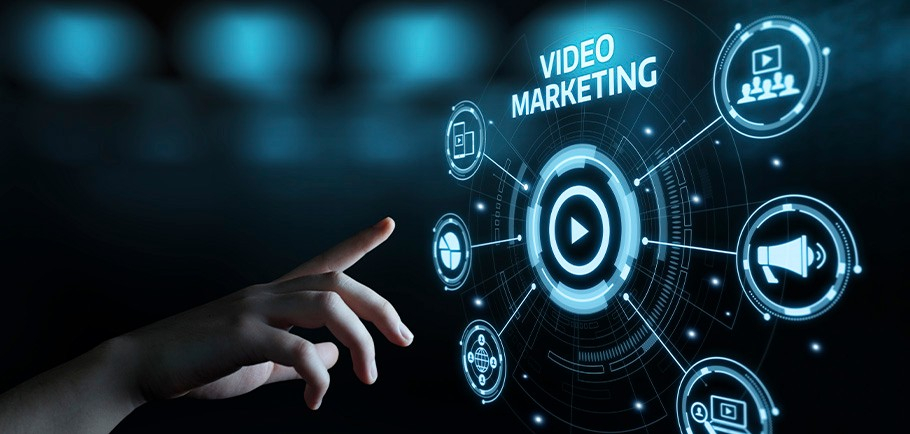 If you still don't know how to use videos in your company's marketing strategy, know that this article was created to solve your problems! After all, how not to invest in the content format that dominates internet searches?
According to the Video Viewers survey , published by Provokers and reproduced on channels such as Sebrae , the consumption of videos on the internet has increased 165% in the last 5 years. The same study also reveals that Brazilians prefer to watch videos on the web instead of watching television.
Stop and think with the consumer's head for a few minutes. Imagine that you need to understand step-by-step a complex task like renovating your home on your own. Which format would be simpler to understand: a multi-page article with all the details or a series of short, explanatory videos?
If you chose the second alternative, know that this is also the preference of more than 90% of Brazilians who watch videos on Youtube with the objective of making repairs at home, according to data from Video Viewers reproduced in the Think With Google report.
In addition to facilitating learning, investing in video marketing is a technique that can increase the number of conversions, enhance the desire to buy and arouse a series of emotions in your customer.
Want to know how to use videos in your marketing strategy and engage your audience by achieving your brand's goals? Read more!
What is video marketing?
For starters, what is video marketing? Is it a different strategy from videos created for social media at the moment like Tik Tok ? Is all video marketing video?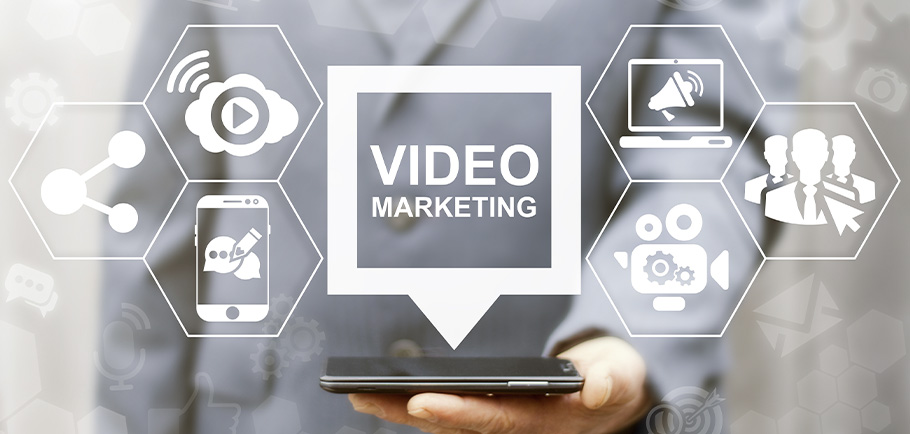 Essentially, video marketing is video content created for specific purposes such as:
Increase the sales;

Engage the audience with a focus on conversion;

Strengthen the company's image;

Generate authority for the brand in its segment from specialized content.
In fact, video marketing is a craze in the internet world. Next time you check your Instagram or Facebook, notice how many videos appear on the timeline. This format is considered one of the kings of web engagement and even algorithms are already understanding this preference when the user tends to watch a lot of videos.
How to use videos in marketing strategy: practical tips
Now that you know what video marketing is, we can move on to the long-awaited theme of this post: knowing how to use videos in your marketing strategy and achieve your brand's goals on the internet. Here we go? Check out the tips below!
1. Start with why
Why do you want to create a marketing video? To promote a product of your e-commerce? To awaken the desire to buy? Increase the sales? Have more subscribers on the Youtube channel?
These goals need to be very clear before producing your video. Every marketing strategy is only successful with good planning and setting goals is the first step to define important steps in creating your video such as:
Duration of content;

Video script;

Dissemination platform;

Production style;

Editing script;

Definition of metrics to analyze and much more.
2. Define your marketing video format
If you already know exactly what to expect from your video, it's time to choose the format that best suits your strategy. No idea which one to choose? We list the main ones below:
Tutorials: videos that are used to teach something. They are very common in recipes, makeup step-by-step and other learnings;
Product demo: 

Ideal for social media

, 

sponsored campaigns

 and merchandise descriptions in online stores, these productions highlight the benefits of a product and how to use it;
Interviews: is the purpose of the video to provide relevant content and show how your company is an authority on a topic? Interviews with subject matter experts are always great alternatives;
Teaser: impactful, direct and surprising. The teaser is a type of video marketing indicated to announce the launch of products, services and news about your brand.
In this case, you'll also have a range of alternatives, including how to use videos in your social networks' marketing strategy, using the resources they offer.
Instagram is a network with a lot of potential for this format and allows you to create animated videos through Reels is a unique function to create videos with special effects, different songs and filters, in addition to animated videos by stories, long videos to IGTV and the live broadcasts themselves.
Facebook also allows for the creation of lives, quick videos and the upload of productions located on the computer or on channels like Youtube.
If you want to make your video marketing funnier and do neat editing, there are several apps for creating and editing videos that can be used directly on mobile. Here's the tip!
3. Invest in a simple but captivating script
What makes some videos so shared and others paused halfway? The quality of the script, content and recording are some factors that can help to understand the success of a video marketing.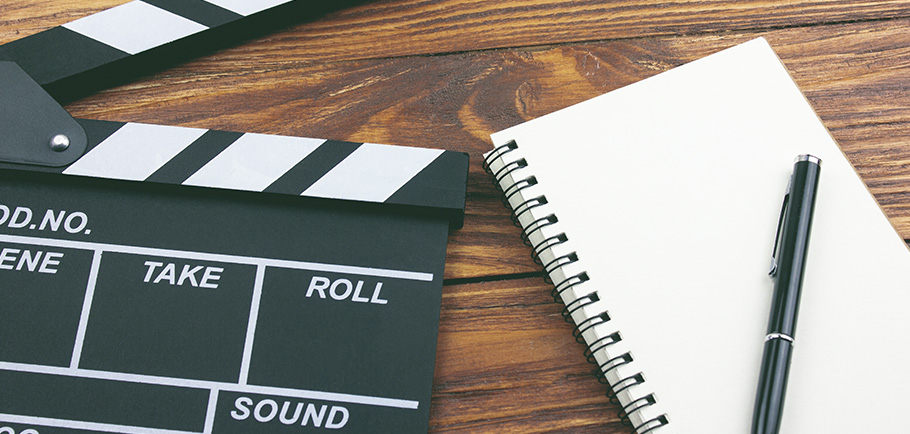 The script is the soul of your video. Therefore, choose the words, the content and the way to convey the message to your audience very well. Choose a simpler language and remember that the difference in a video is its naturalness.
When writing ideas down on paper, think about a dialogue with your audience. It pays to watch references and find your tone!
4. Create subtitles for your marketing video
Accessibility is a factor of utmost importance to the marketing content. By creating subtitles for your marketing video, you're not only allowing people who can't hear access to your content, but you'll also benefit from other benefits such as:
Increased video reach;

Improved user experience;

Greater chance of views even by those who cannot hear the content temporarily.
5. Use techniques to optimize your video results
You may not know this yet, but marketing strategies such as Call To Action (CTA) insertion and choosing keywords from SEO criteria are elements that can and should be used to bring more results to your video.
6. Analyze the metrics
Don't forget to review your video metrics. Each platform collects metrics and offers different reporting possibilities, but essentially it is very relevant to understand the following data after creating your video marketing:
Number of people who watched the content;

Number of live comments and/or interactions;

Number of shares;

Video range;

Average viewing time. In other words: a number of minutes/seconds watched.
This step is very important to understand if the goals of your digital marketing strategy were achieved or not.